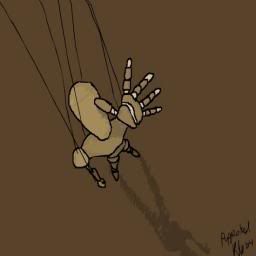 This Saturday, we mark the anniversary of September 11th. Some very familiar questions arise: where was God? How much control does God have over tragic events like 9/11?
Some people see God as a giant puppet master. To them, God is in constant, and Immanent control over every aspect of the universe. Others, however, see God taking a more hands off approach, allowing human choices actions along with the consequences thereof.
Then, there is this video, which has made its rounds on the Net. It shows a giant puppet being intimately cared for by a team of marionettes. Here, the large transcendent figure is actually controlled by smaller subservients, which may be a good illustration of a skeptic's of faith and religion (the faithful control the deity). What I like about the video, is that the beauty is in the spectacle more than in concerns over who is in charge.